Minister of Foreign Affairs of the Republic of Serbia Nikola Selakovic met today with Head of the Council of Europe Office in Belgrade Tobias Flessenkemper.
Minister Selakovic stated that Serbia attached great importance to the implementation of Council of Europe programs in Serbia, including joint programs between the Council of Europe and the European Union. He also pointed out that Serbia was counting on the help of the Council of Europe in the implementation of reforms, primarily because this organization, through its programs, was able to help in reforming the judicial system and the public administration system.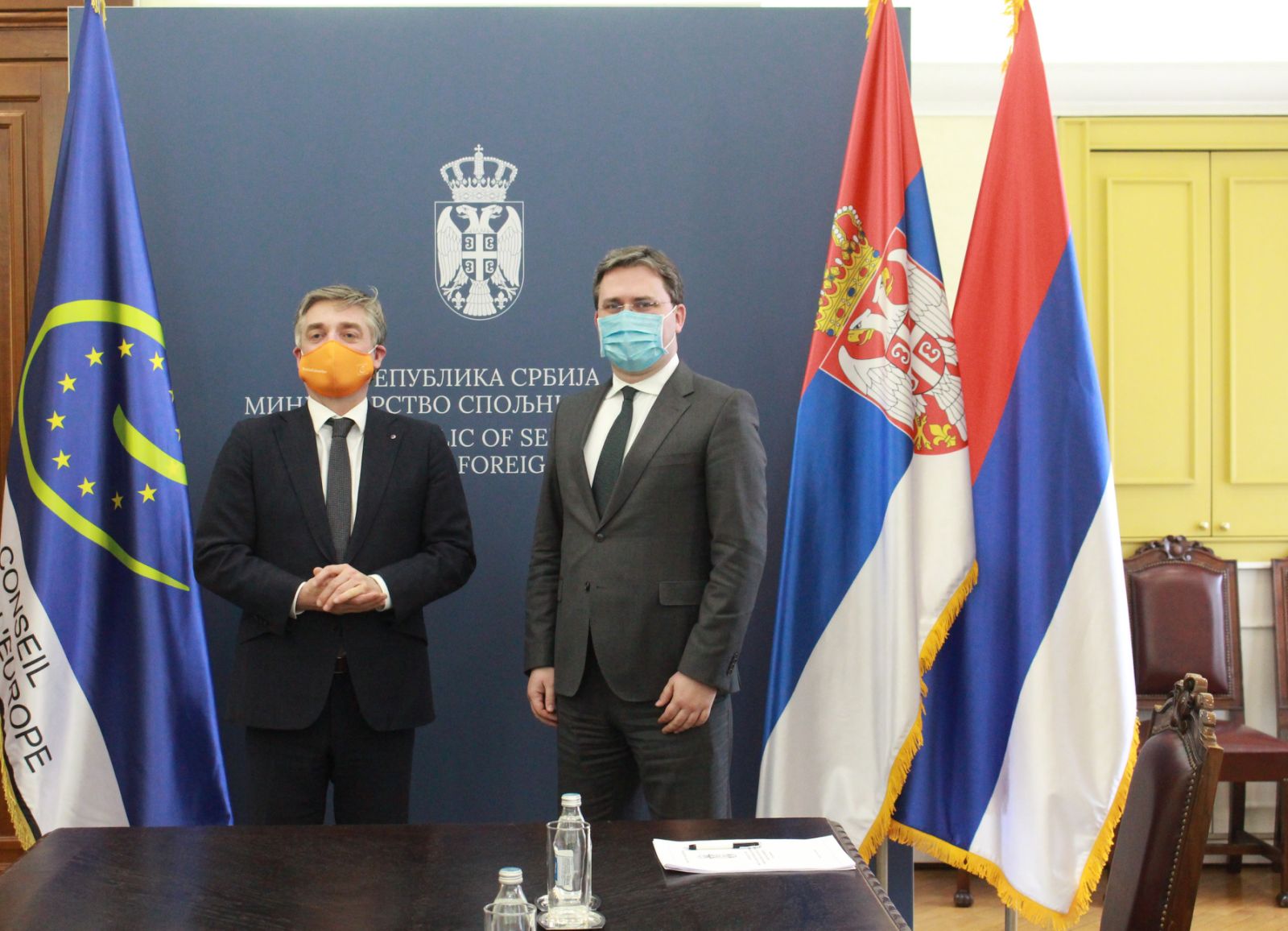 The Minister pointed out that significant progress was made in the past 18 years since Serbia joined the Council of Europe, and that the undertaken obligations were almost completely fulfilled.
The Head of Serbian diplomacy stressed the need to strengthen political dialogue among Council of Europe members and underlined in particular Serbia's commitment to stability in the region, and especially economic cooperation between the Western Balkan countries through the "mini-Schengen" initiative. In this context, he added that Serbia was making maximum efforts to provide a favorable climate for dialogue and resolving all open issues in a peaceful and responsible manner.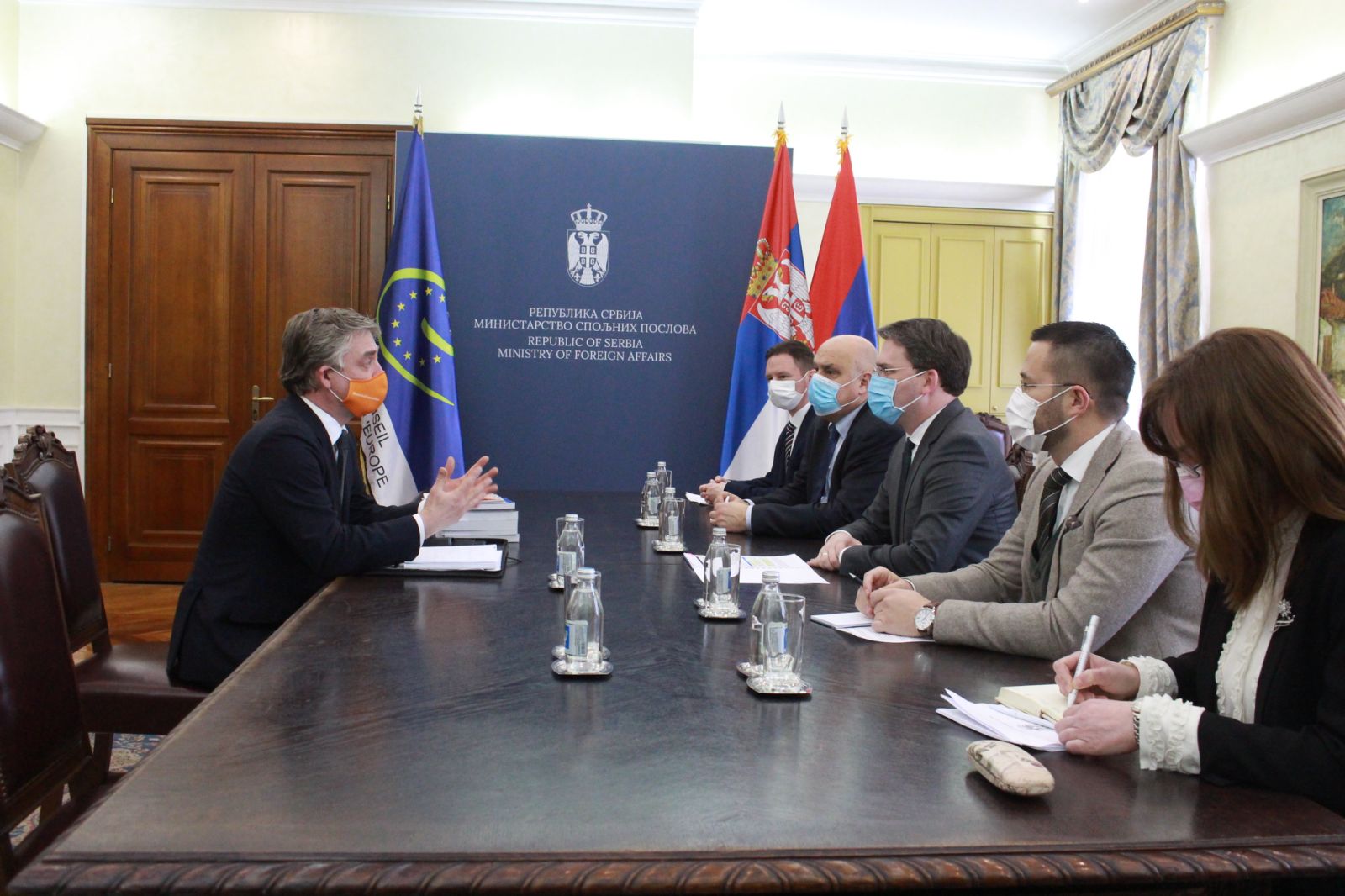 We strongly oppose launching the procedure for the admission of Kosovo and Metohija to the Council of Europe, because that would be a violation of the Statute and disrupt the unity of the organization, Selakovic said and added that only the status-neutral engagement of the Council of Europe in Kosovo and Metohija was acceptable for Serbia.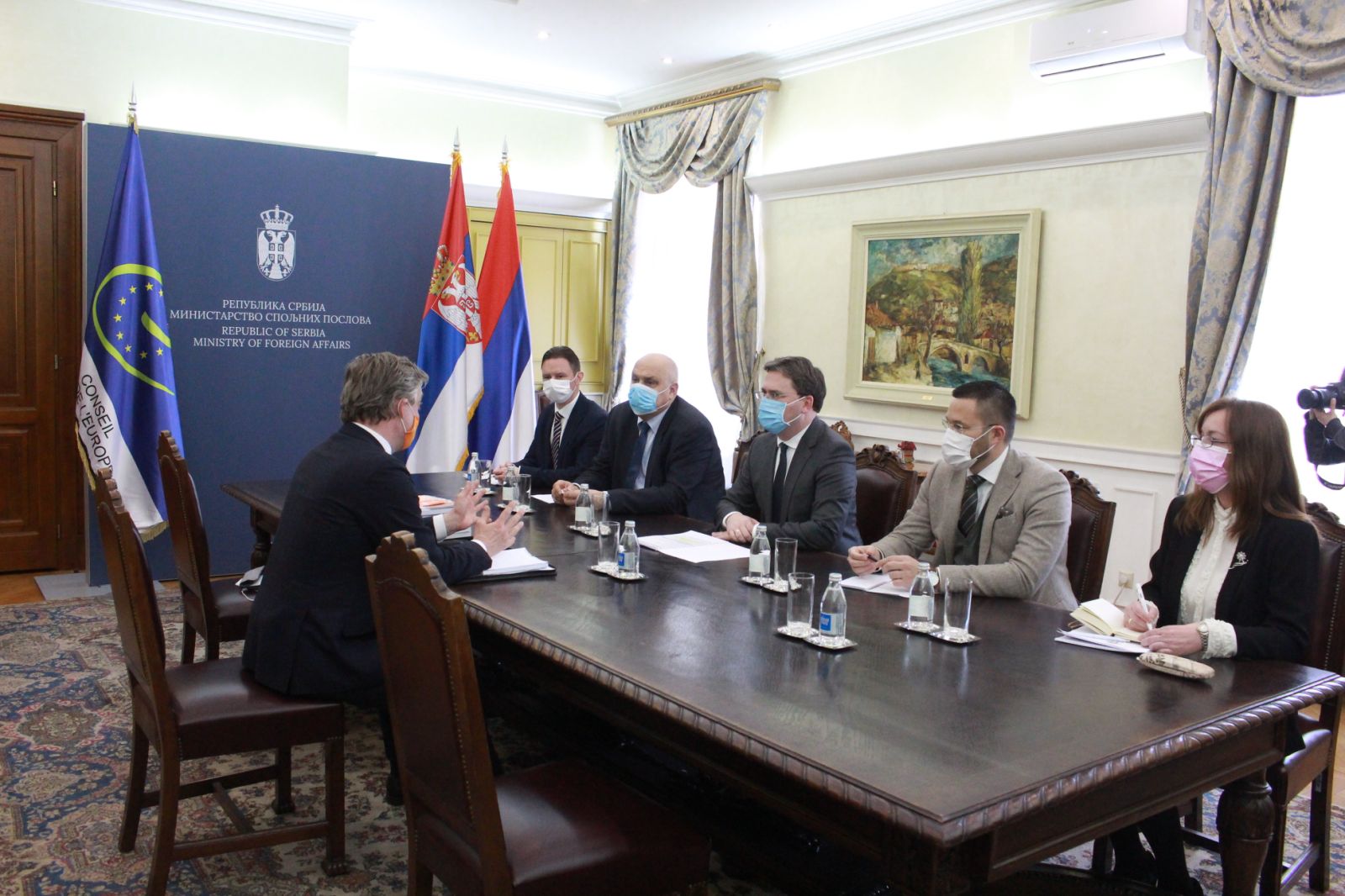 At today's meeting, the collocutors also discussed the upcoming visit by Governor of the Council of Europe Development Bank Rolf Wenzel.
Belgrade, 8 March 2021
---