Meeting of Ambassador Aleksandra Đurović with Tomaš Boček, Vice-Governor of the CoE Development Bank for Target Group Countries @ 19 February 2021 03:49 PM
---
Ambassador Đurović met with T. Boček, Vice-Governor of the CoE Development Bank for Target Group Countries, on the occasion of the upcoming visit of the Governor and Vice- Governor of the CoE Development Bank to the Republic of Serbia. During the meeting, the projects that Serbia is implementing in cooperation with the CoE Development Bank were discussed, as well as projects that could be realized in the future.
The ambassador informed the Vice-Governor about the extraordinary results of the vaccination process in Serbia, the fact that in a short period of time about a million citizens of Serbia have already been vaccinated, as well as the assistance that Serbia has provided to the countries in the region. Also, she presented all the economic successes of Serbia to the Vice-Governor.
The Vice-Governor confirmed the existence of excellent cooperation between the Republic of Serbia and the CoE Development Bank and expressed special interest in the successful vaccination process in Serbia.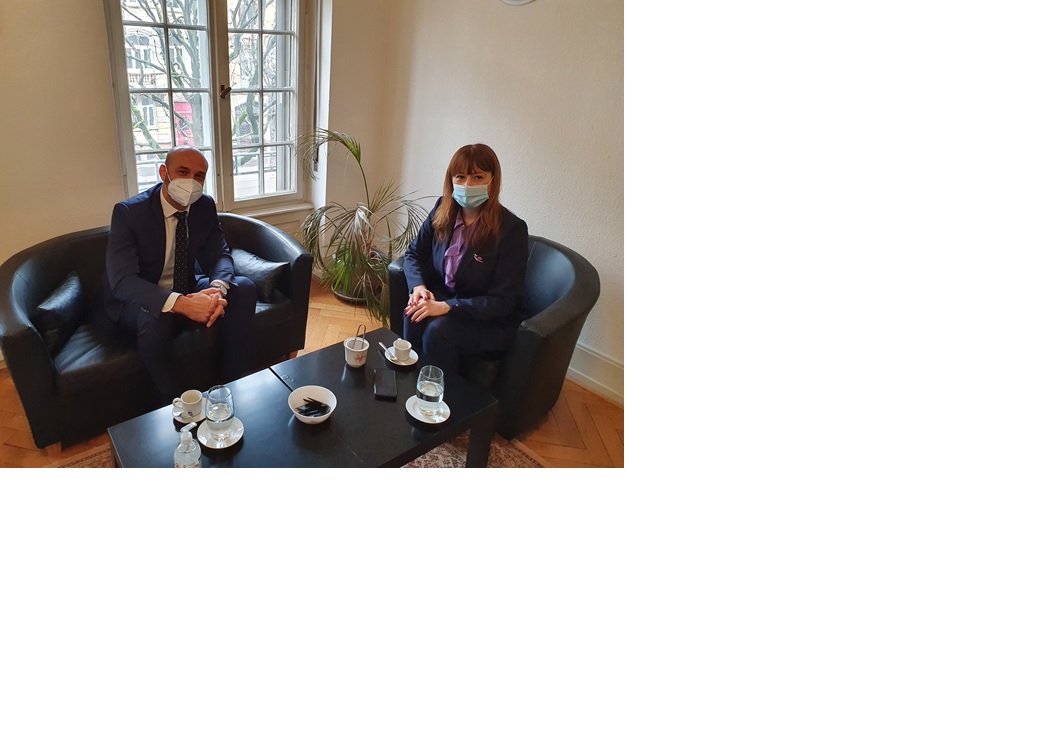 ---