Ambassador Djurovic presented her letters of credence to the Secretary-General of the Council of Europe Mr. Thorbjørn Jagland @ 7 March 2019 03:44 PM
---
The newly-appointed permanent representative of the Republic of Serbia to the Council of Europe Ambassador Aleksandra Djurovic presented her letters of credence to the Secretary-General of the Council of Europe Mr. Thorbjørn Jagland, on 6 October 2017.
During the warm-hearted conversation, Ambassador Djurovic pointed up the commitments of Serbia to promote and to ensure the rule of law, democracy and respect of human rights. Furthermore, she accentuated the importance of successful cooperation between expert bodies of the Council of Europe and Serbian authorities, like the Venice Commission, while particularly taking into account that the results of the aforementioned cooperation are of great importance for the legal reforms in Serbia, foreseen by the European Union integration process.
The Secretary-General of the Council of Europe welcomed Ambassador Djurovic and expressed his hope that the cooperation between the Council of Europe and the Republic of Serbia, based on constructive dialogue and comprehension, will continue to be enhanced.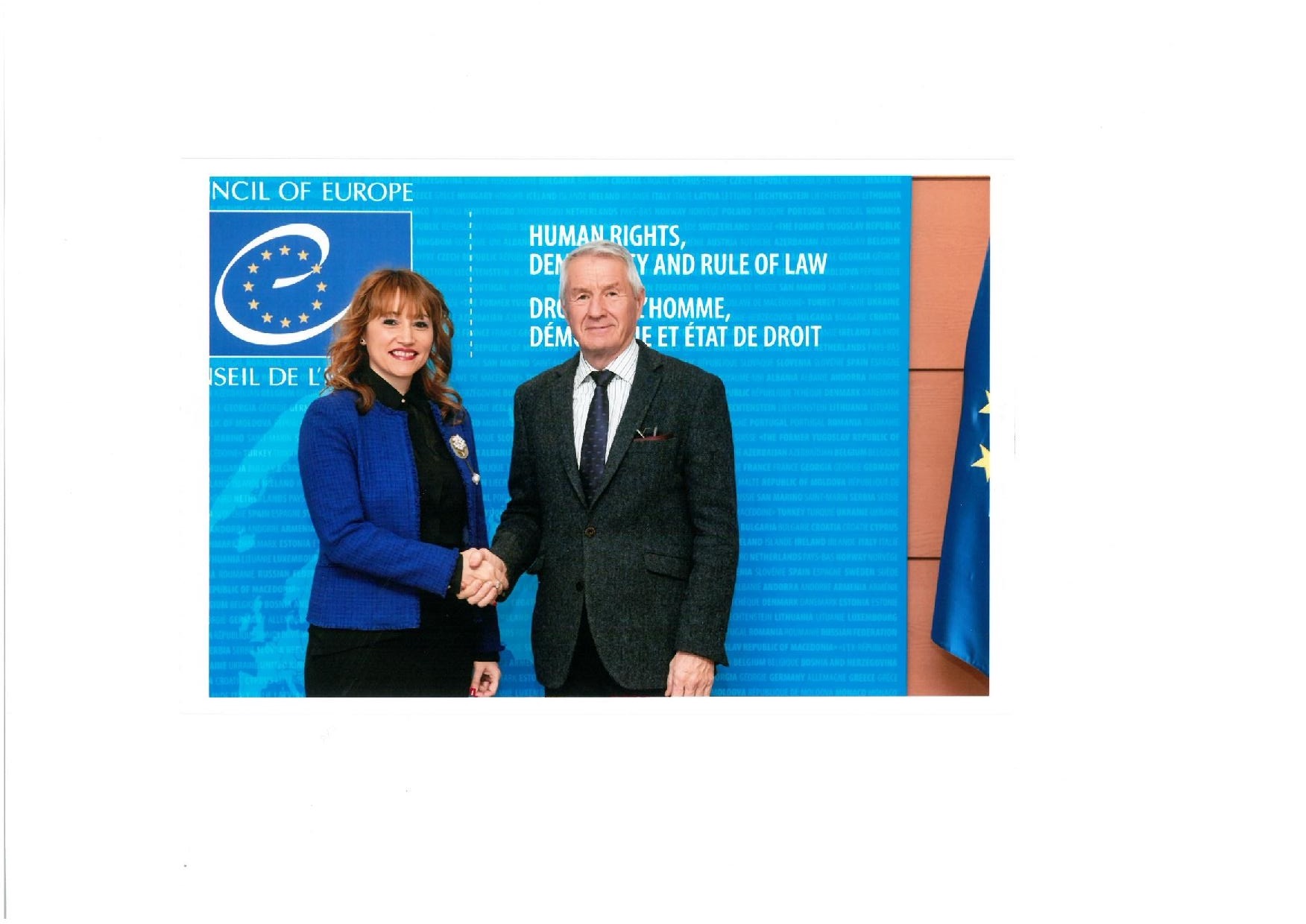 ---